Special Assistant to the Chancellor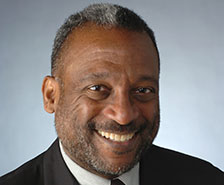 As Special Assistant to the Chancellor, Barry L. Wells provides advice, counsel and management on a range of important issues in areas related to student life, diversity, inclusion and overall student engagement. Prior to joining the Chancellor's leadership team, Wells served as senior vice president and dean of Student Affairs from 1995 to 2008. During this time he engaged students in becoming responsible global citizens and lifelong learners. Wells led the creation of key programs and services including the establishment of the Office of Learning Communities, the LGBT Resource Center, and the Office of Multicultural Affairs. The WellsLink Leadership Program is named in honor of Wells to recognize the many contributions he made to student success and achievement.
Following his tenure as senior vice president and dean of student affairs, Wells served as consultant to the University for several years, with a specific focus in the areas of diversity, retention, and student life. In 2004, he received the Chancellor's Citation for Distinguished Service as an advocate for students.