Dean, Falk College of Sport and Human Dynamics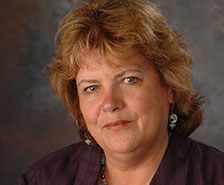 Diane Lyden Murphy was appointed Dean of the David B. Falk College of Sport and Human Dynamics in May 2005, following a 17-year appointment as director of the Women's Studies Program. She joined the faculty of the School of Social Work at Syracuse University in 1978. Her academic specializations include social welfare policy and services; social policy analysis/legislative analysis; macro practice—community organization, planning, administration; human diversity—race, ethnicity, gender, differently abled; women's studies—feminist analysis/social policy; women's issues in Ireland, Scotland, Wales, and; feminist psychological theories.
Her many professional contributions include co-authoring Syracuse University's sexual harassment policy, developing studies of gender pay equity, developing adoption and domestic partner benefits and creating a family-friendly environment. Her accomplishments have been recognized with the Excellence in Graduate Education Award, the Francis McMillan Parks Women of Influence Award, and a Chancellor's Citation. In 2005, the Women's Studies Program established the Diane Lyden Murphy Women's Studies Activism Award.
As Dean of the Falk College, she established a college Research Center, and launched new undergraduate majors and minors and several graduate programs. Her commitment to global education has resulted in study abroad opportunities throughout the Falk College. She earned a doctorate and master's degree in social science, a Master of Social Work and a bachelor's degree in sociology, all from Syracuse University.