Associate Provost for Academic Affairs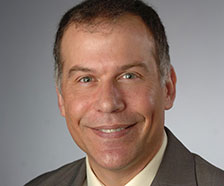 Jeffrey Stanton was appointed Associate Provost for Academic Affairs on July 1, 2016. Stanton assists the Vice Chancellor and Provost with the daily operation and optimization of the Division of Academic Affairs, playing a critical role in supporting and implementing the Academic Strategic Plan and aligning it with the University's physical presence and infrastructure.
Stanton has been at Syracuse University since 2001, in roles as Associate Dean for Research, Senior Associate Dean, and Associate Vice President for Research. In addition, he has served the University community as Chair of the Institutional Review Board and Chair of the Senate Administrative Operations Committee. From 2012-13, Stanton was a fellow of the American Council on Education in its emerging leaders fellowship program. During 2014, Stanton was a fellow of the Leading Change Institute (formerly the Frye Institute) sponsored by EDUCAUSE and CLIR.
Stanton is an active scholar who has received more than $5.5M in extramural support including the National Science Foundation's CAREER award for early career researchers as well as funding from the Institute for Museum and Library Services, NASA, the Department of Homeland Security, the KeyBank Foundation, and the SIOP Foundation. His research expertise is in research methods, psychometrics, and survey design. He is the author of three books, dozens of scholarly articles in peer-reviewed behavioral science and technology journals as well as numerous book chapters on data science, privacy, research methods, and program evaluation. He has won several best paper awards and several awards for graduate student mentoring.
Stanton's background also includes more than a decade of experience in business—both in established firms and startup companies. He earned a doctorate and a master's degree in industrial/organizational psychology from the University of Connecticut, and a bachelor's degree in computer science from Dartmouth College.