Dean of Libraries and University Librarian; Interim Dean, School of Information Studies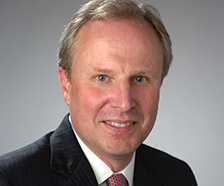 David Seaman leads a talented library staff to deliver the services and collections necessary to drive 21st Century research, teaching, and learning, and to provide innovative spaces for study, collaboration, and innovation. He currently also serves as interim dean of the School of Information Studies.
Seaman came to Syracuse University in August 2015, after library leadership positions at Dartmouth College, The Digital Library Federation, and the University of Virginia. He has lectured and published extensively in the fields of humanities computing and digital libraries, and for many years taught a summer course at the University of Virginia's Rare Book School.
Seaman was an Association of Research Libraries Leadership Fellow (2011-12) and a member of the 2014 Senior Fellows Program at the UCLA Graduate School of Education & Information Studies.