Dean, School of Architecture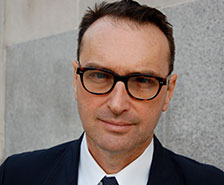 Michael Speaks is Dean of the School of Architecture, and has published and lectured internationally on contemporary art, architecture, urban design and scenario planning.
Previously, Speaks was Dean at the University of Kentucky College of Design and Graduate Director at the Southern California Institute of Architecture. He has taught in the graphic design department at the Yale School of Art, and in the architecture programs at Harvard University, Columbia University, the University of Michigan, and UCLA.
Speaks is founding editor of the cultural journal Polygraph, former editor at Any in New York, and a former contributing editor for Architectural Record.