Dean, University College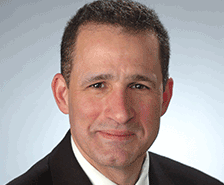 Michael Frasciello has been with Syracuse University since 2000, when he joined University College to launch the Syracuse University Technology-enhanced Instruction business unit. Over his next 13 years with the College, Frasciello served as Director of Information and Learning Systems, and as Assistant Dean of Online Learning, where he provided campus-wide leadership in support of Syracuse University undergraduate and graduate online and continuing education initiatives.
In 2013, Frasciello was appointed Director of Online Learning at the College of Engineering and Computer Science. In this role, Frasciello directed the launch of five online graduate programs and related activities, including strategic marketing planning and implementation, enrollment and inquiry management, faculty training and preparedness, course design and development, instructional facilities design and management, program administration, and course and program evaluation.
In 2016, Frasciello was appointed Interim Dean of University College and in 2017, Dean of University College. Frasciello leads a talented and dedicated staff who support a portfolio of high quality continuing education and summer programs, including credit and non-credit undergraduate and graduate studies, online programs, the English Language Institute, the Veterans Resource Center, and Summer@Syracuse programs.
Prior to joining the University, Frasciello served for 10 years in the United States Air Force, and later worked as a technical communications developer. Frasciello conducts research in continuing education and online learning, and has designed and taught many courses in residential, online, condensed and blended formats. An experienced presenter on topics of digital learning and instructional technology, he is involved with several professional and academic organizations, including the American Society for Engineering Education, the Association for Continuing Higher Education, the Online Learning Consortium, the Institute for Engaged Leaders in Online Learning, and the University Professional and Continuing Education Association.
Frasciello earned a doctorate of philosophy in composition and cultural rhetoric from the College of Arts and Sciences at Syracuse University, a master of professional communication from Westminster College, a bachelor of science in political science and government from the University of Maryland, and an associate of applied science from the Community College of the Air Force.